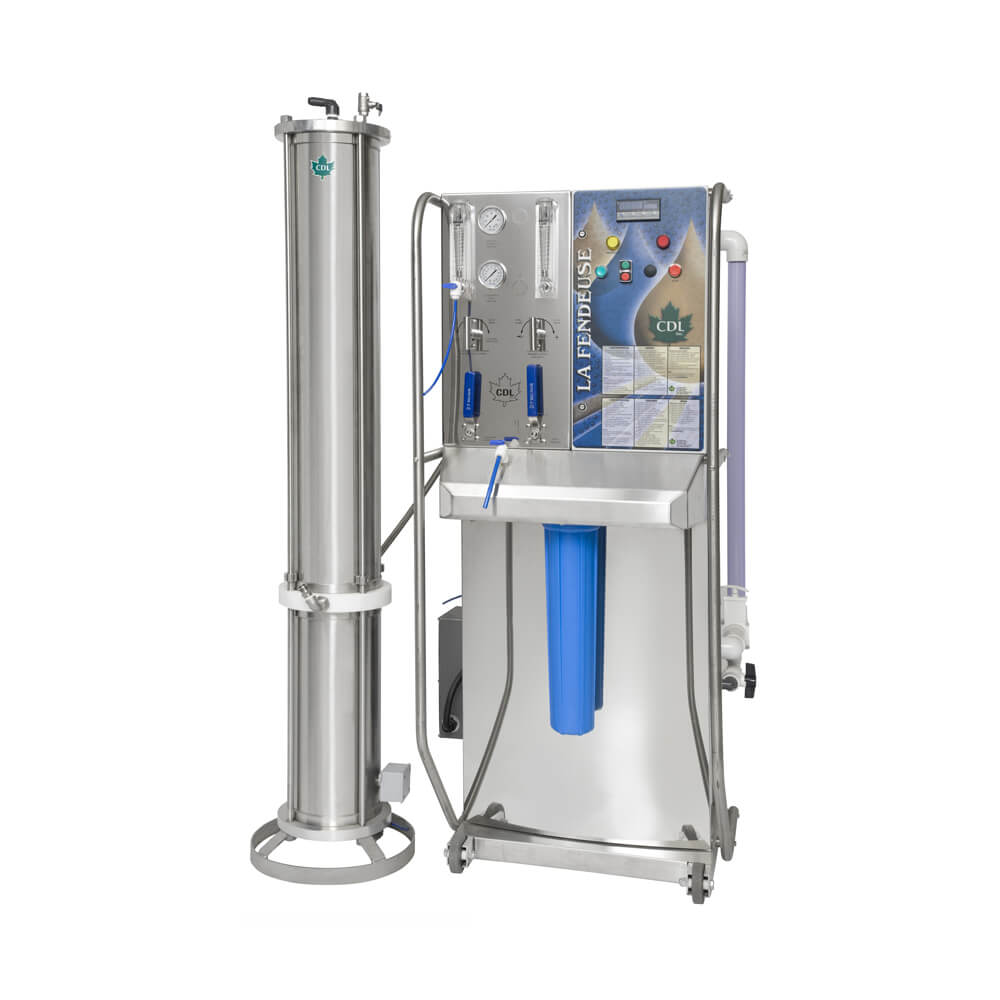 Concentrators
La Fendeuse Deluxe RO
With a capacity from 500 GPH to 3600 GPH, La Fendeuse Deluxe RO is the most efficient on the market. Equipped with 5 HP or 7.5 HP and combined with the best recirculation system, this CDL reverse osmosis is a must for your maple sugaring project.
Advantages
Entirely made of stainless steel.
The most powerful and performant on the market today.
Continuous osmosis with low membrane plugging, allowing a concentration of up to 18 brix for a whole day. (Depending on the number of membranes.).
Individual flow reading for each membrane.
Unique recirculation system, patented, very powerful that increases membrane life with a low maintenance submersible motor.
Our 5 and 7.5 hp high pressure pumps offer the highest flow on the market.
Ask for a quote ›
See the section of our PDF catalog
Categories of related products