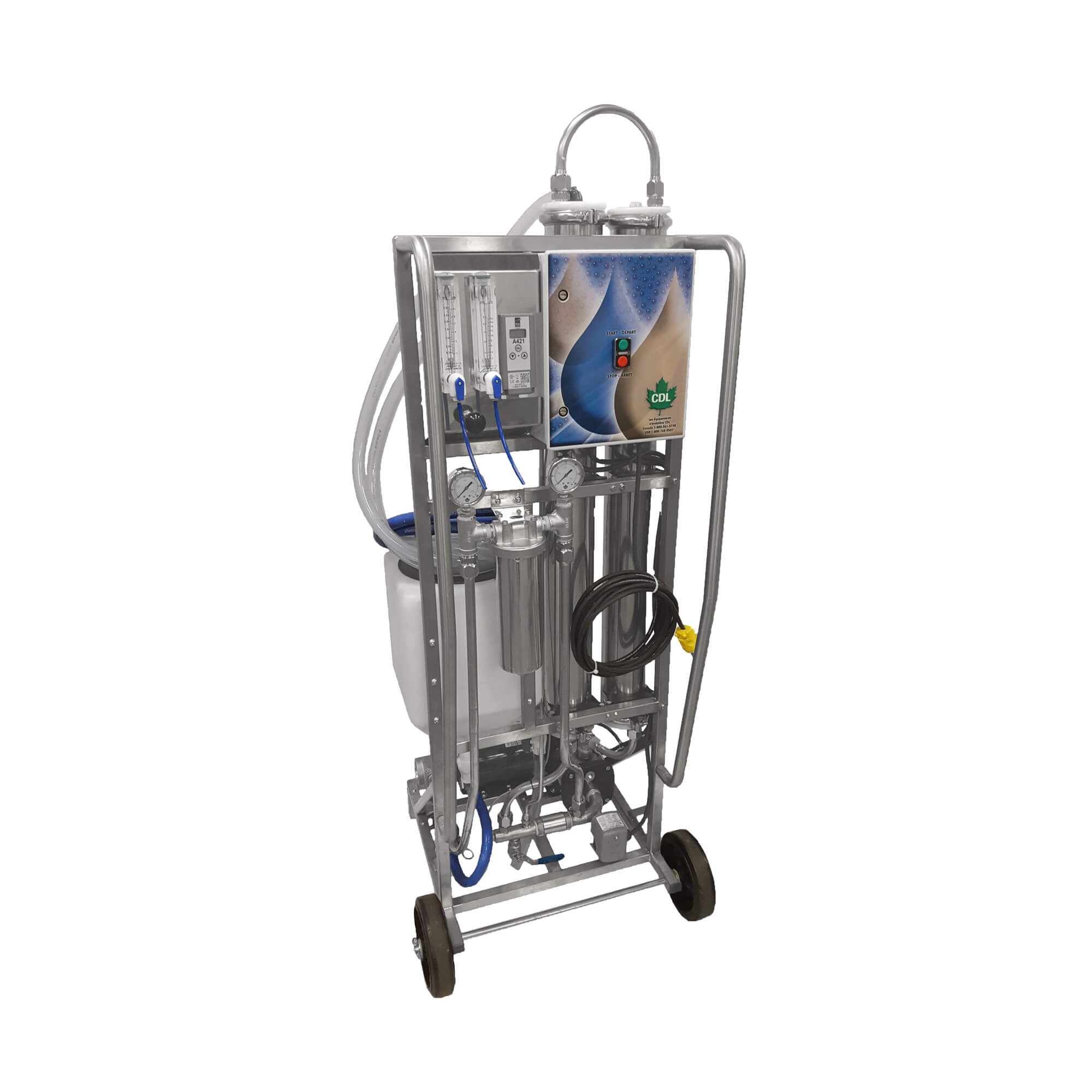 Hobby RO
Vertical Hobby RO (125GPH and 250GPH)
CDL Hobby reverse osmosis series offers a variety of concentrators for small to medium production (500 to 2 000 taps). These reverse osmosis will reduce your wood/fuel consumption and save boiling time up to 50%, you will then have more time available to maintain the rest of your operation and maximise profits.
Available in 125 GPH and 250 GPH model
Unbeatable price / performance ratio
CDL quality product
Easy to use and easy storage
Ideal for up to 2,000 taps
Advantages
Economical and ultra compact.
Made mostly of stainless steel components.
All pumps are completely made of stainless steel.
Best recirculation on the market.
Electrical consumption 120 volts (17amp.), 240 volts (10amp.).
Offers a low pressure and high temperature protection.
Wheel system allows easy movement without effort.
Easy to operate.
No need to store in a heated room if properly drained.
Ask for a quote ›
See the section of our PDF catalog
81125V

125 GPH vertical hobby RO

81250V

250 GPH vertical hobby RO

81250V-240

250 GPH vertical hobby RO (240 volts)

OSHO-A00007

Washing Tank Option
Categories of related products