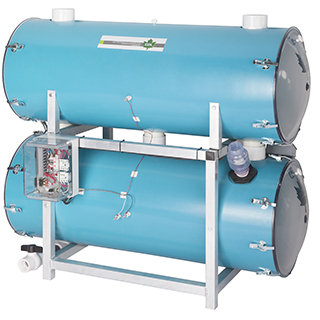 Extractors
Horizontal extractors with submersible pump
Equipped with a high level quality pump, CDL low horizontal extractors with submersible pump allow close to the ground or underground entries with long distance water pumping ability while working at high vacuum. It is the best option if you want to increase your performance due to their reliability. Models available from 1/2 HP to 4 x 2 HP and in 3 phases 208V, 460V and 575V.
Advantages
New self-cleaning system available!
No sap-return in the 5/16" tubing.
High quality submersible pump.
No air in the tubing system while extracting sap.
Solves the sap extraction problems caused by pumping at high vacuum.
No float design, extremely reliable.
Ask for a quote ›
204820ES

18″ x 48″ ½ HP

204820ES2

18″ x 48″ 2 HP

204820ES2LP

18″ X 48″ 1 X 2 HP LOW PRESSURE (NEW)

204820ES2D

18″ x 48″ 2 x 2 HP

204820ES2DLP

18″ X 48″ 2 X 2 HP LOW PRESSURE (NEW)

206020ES3

18″ x 60″ 3 x 2 HP

206020ES3LP

18″ X 60″ 3 X 2 HP LOW PRESSURE (NEW)

206020ES4

18″ x 60″ 4 x 2 HP

206020ES4LP

18″ X 60″ 4 X 2 HP LOW PRESSURE (NEW)

7200082A

Extractor grid kit 48"

7200083A

Extractor grid kit 60"
Categories of related products