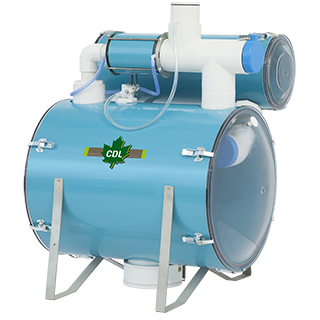 Extractors
Mechanical extractors
CDL mechanical extractors series need minimal maintenance and have a quick evacuation of the sap. In addition, their openings at both extremities ease cleaning. Many models are available to match a sugarbush up to 20 000 taps.
Advantages
Rapid evacuation on the sap.
No-maintenance mechanism.
Stainless steel fleet.
Openings at both extremities to ease cleaning.
No bonded, dismountable cylinder.
Ask for a quote ›
121208

12″ x 12″ 750 taps

121808

12″ x 18″ 3 000 taps

122408

12″ x 24″ 4 000 taps

202608

18″ x 24″ Measure: 26" 6 000 taps 8 openings of 1 ½"

202612

18″ x 24″ Measure: 28" 12 000 taps 8 openings of 1 ½"

203612

18″ x 36″ Measure: 28" 20 000 taps no openings
Categories of related products