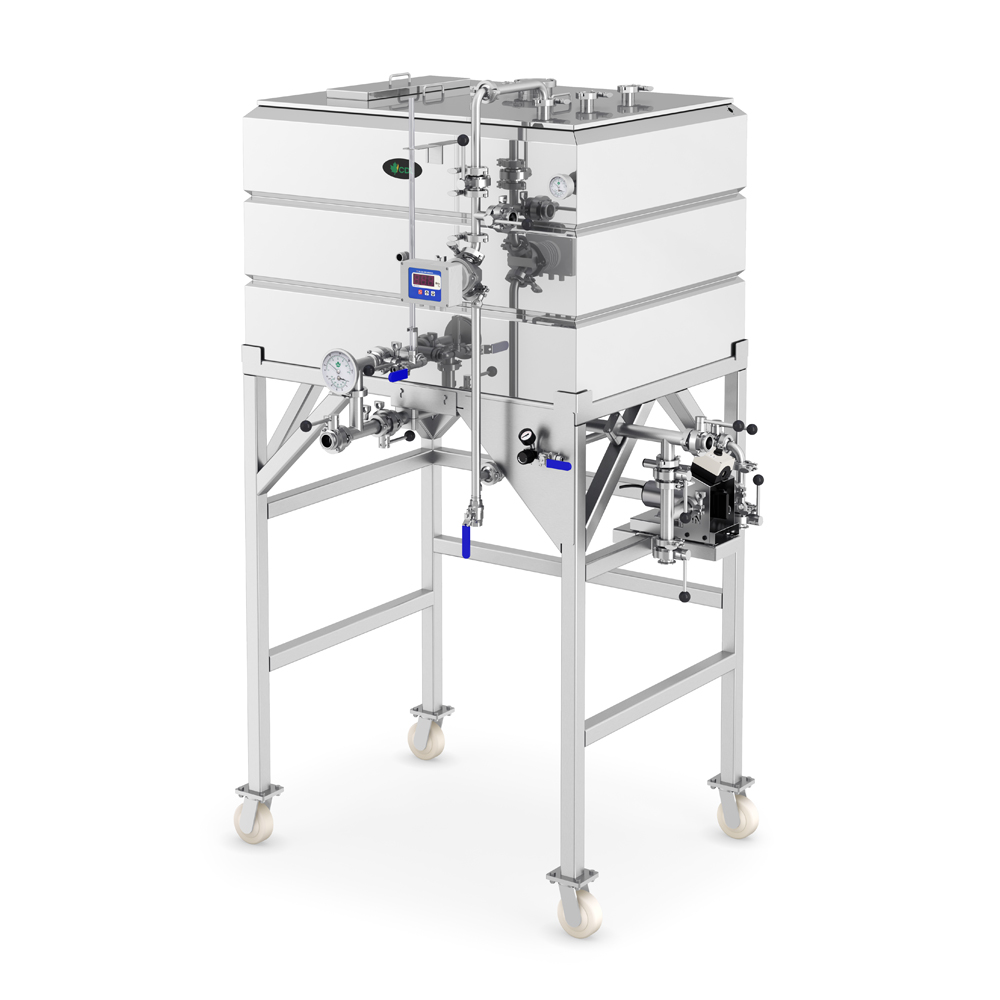 Water jacketed calibration tank
Water jacketed calibration tank
Calibrate and bottle your syrup confidently thanks to our brand new water jacketed calibration tank with a capacity of 130 imperial gallons.
The two 5 000 W (240 V) electric elements heat water in the double wall, gently warming your syrup to the desired temperature. The height of the tank has been designed to fill all types of syrup barrels or totes. The wheeled frame is made of stainless steel. This water jacketed tank kit includes an electric diaphragm pump, a water thermometer, a water and syrup level gauge, and an air agitation system. The Brix reader (optional) will give you greater precision and consistency in the Brix level of your syrup.
This system, inspired by large operations, is now accessible to everyone!
Ask for a quote ›
67424

SS WATER JACKET TANK 130 GAL. IMP./156 GAL. US (46" x 36" x 30")

668429

Brix reader option
Categories of related products